Het live-action sprookje The Jungle Book van regisseur Jon Favreau, is momenteel een groot succes. Disney heeft een aantal een nieuwe projecten bevestigd, waaronder The Jungle Book 2 en Maleficent 2 met Angelina Jolie.
Daarnaast heeft Disney ook vijf releasedata geclaimd tussen 2017 en 2019, voor nieuwe live-action sprookjesfilms.
| Releasedatum | Naam project |
| --- | --- |
| 28 juli 2017 | Onbekend |
| 6 april 2018 | Onbekend |
| 3 augustus 2018 | Onbekend |
| 25 december 2018 | Onbekend |
| 20 december 2019 | Onbekend |
Welke films bovenstaande data gaan bekleden, is niet bekend gemaakt, wel bevestigde Disney recentelijk nog volop bezig te zijn met andere live-action projecten.
Cruella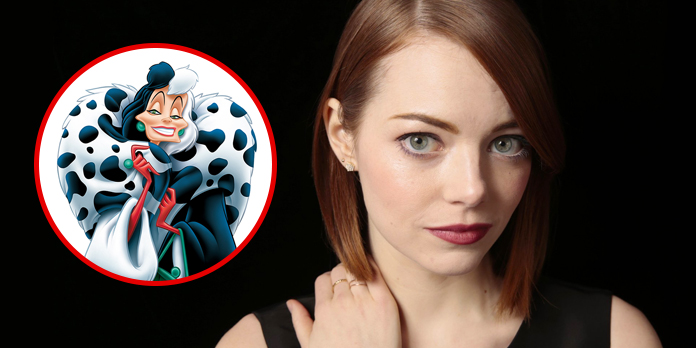 Een spin-off gebaseerd op het personage Cruella de Vil uit 101 Dalmatiërs met Emma Stone in de hoofdrol.
---
A Wrinkle in Time

Ava DuVernay gaat het boek A Wrinkle in Time van schrijfster Madeleine L'Engle regisseren.
---
Jungle Cruise

Is gebaseerd op een attractie uit Disneyland, net als Pirates of the Caribbean, The Haunted Mansion en het recente Tomorrowland. In Jungle Cruise speelt Dwayne Johnson de hoofdrol.
---
Dumbo

Het vliegende olifantje Dombo krijgt een eigen live-action film. De film zal geregisseerd worden door Tim Burton die ook Alice in Wonderland (2010) heeft gemaakt.
---
Mary Poppins

Een nieuwe film rondom Mary Poppins zal verschijnen met Emily Blunt en Lin-Manuel Miranda in de hoofdrol. De film speelt zich twintig jaar later af dan de originele film uit 1964.
---
The Nutcracker and the Four Realms

De Zweedse regisseur Lasse Hallström gaat The Nutcracker and the Four Realms regisseren. Deze live-actionfilm is gebaseerd op de klassieke balletuitvoering van Tchaikovsky en het verhaal van E.T.A. Hoffman.
---
Tinkerbell

Tot slot, komt er een live-action film over het elfje Tinkelbel uit Peter Pan, gespeeld door Reese Witherspoon.
---
Het is nu even wachten tot er meer bekend wordt gemaakt over deze live-action projecten, maar voor de komende tijd kunnen we uitkijken naar deze drie live-action sprookjes:
Alice Through the Looking Glass – 26 mei 2016
Pete's Dragon – 18 augustus 2016
Beauty and the Beast – 29 maart 2017