Acteur, regisseur, schrijver en producer Jon Favreau klinkt je misschien onbekend in de oren, maar hij is toch bekender dan je zou denken. Over een week verschijnt de remake Disney's The Lion King in de bioscopen en hij is daarnaast druk bezig met de Star Wars-serie genaamd The Mandalorian. Deze serie komt in november dit jaar uit op de nieuwe streamingdienst Disney+.
In het verleden heeft Favreau verschillende rollen gehad in films en is hij ook regisseur geweest van verschillende films voor o.a. Disney en Marvel Studios.
Hieronder hebben we 5 feiten neergezet van deze drukke man.
5. Regisseur 'Iron Man'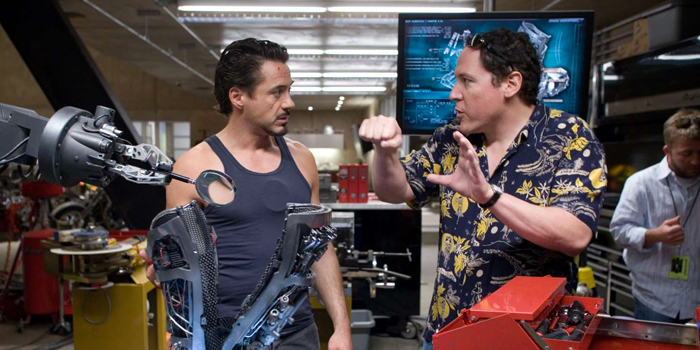 Jon Favreau is de man, die de allereerste film voor Marvel Studios heeft geregisseerd. De eerste film uit het Marvel Cinematic Universe was Iron Man die in 2008 verscheen met Robert Downey Jr. als Tony Stark/ Iron Man. Deze stripboekverfilming werd wereldwijd positief ontvangen en hierop volgde nog twee delen, waarvan de laatste geregisseerd werd door Shane Black.
4. Kleine rol in 'Friends'
Naast diverse rollen in films, heeft Favreau ook een kleine rol gehad in de sitcom Friends (1994). Hierin speelde hij Pete Becker, het vriendje van Monica (Courteney Cox). Helaas, maakte Monica het uit met Pete en kon hij zich verder focussen op zijn vecht carrière.
3. Regisseur 'The Jungle Book'
Naast Iron Man heeft Jon Favreau voor Disney ook de live-action film The Jungle Book (2016) geregisseerd. Dit werd een groot succes en een tweede film staat al op de planning.
Disney wil graag de samenwerking behouden met Favreau en werd gevraagd om The Lion King te verfilmen, waarvan nu al verwacht wordt alle records te gaan verbreken.
2. Happy Hogan in Marvel-films
Harold "Happy" Hogan is het personage die Favreau vertolkte in de film Iron Man (2008). Hij werkt voor Stark Industries als chauffeur en assistent van Tony Stark. Daarna verscheen hij meerdere malen in andere Marvel-films.
De laatste Marvel-film waarin Happy te zien is, is Spider-Man: Far From Home met Tom Holland als Peter Parker/ Spider-Man.
1. Een rol in 'Daredevil'
Enige ervaring had Favreau al met stripboekverfilmingen. In 2003 speelde hij de rol van de advocaat Franklin "Foggy" Nelson in Daredevil, met Ben Affleck als Mat Murdock/ Daredevil. Deze film werd gezien als een redelijk succes, maar kreeg voornamelijk kritiek van fans en critici.
In 2015 verscheen er televisieserie rondom de superheld onder de naam Marvel's Daredevil. Deze serie werd gemaakt door Netflix en werd immens populair, maar werd na 3 seizoenen geannuleerd.